Who We Are
---
Our Rich History
In the early days of Rosenstein, Fist & Ringold – soon after Oklahoma's statehood was declared – a trip to the courthouse in Oklahoma City was a multi-day endeavor that started with a train ride. If attorneys didn't take the Frisco to Oklahoma City – or to Muskogee, Pawnee, Sapulpa or Okmulgee – they took a horse and buggy, or rode in a car at a time when the sophistication of automobiles far exceeded that of the muddy roads.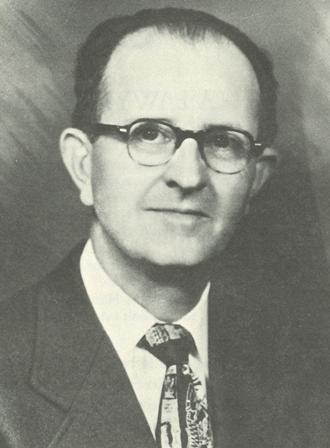 The firm's founder, Claude H. Rosenstein, recalled in his 1985 biography, that once an opposing attorney agreed to share a Pullman car on a trip to Oklahoma City. They planned to leave early, sleep on the way and arrive refreshed the next morning to argue the case against each other. They didn't make it to Oklahoma City – the Frisco Railroad neglected to pick up the Pullman car and Rosenstein and his worthy opponent were left on the side track in Tulsa.
Mr. Rosenstein had distinguished law partners over the years, but his association with Henry Fist, David Fist and Tony Ringold led to the establishment of Rosenstein, Fist & Ringold. The firm's attorneys are proud to be part of Oklahoma's rich history – and Oklahoma's future.
The firm believes its commitment to exceptional personal service is one of the reasons Tulsa Public Schools has been its client since 1932 – a relationship spanning three generations of RF&R shareholders. The firm's reputation has attracted more than 350 other Oklahoma school districts, including many of the state's career and technology education centers.
Although the community often focuses on the RF&R's connection to education, the firm's work is not limited to public schools. The firm provides counsel for a variety of state agencies and non-profit organizations, as well as representing many businesses and individuals.
What hasn't been derailed since the days of Claude Rosenstein's Pullman car ride, however, is Rosenstein, Fist & Ringold's commitment to timeless values emphasizing loyalty, dedication, and personal service.
The Firm's Practice:
Rosenstein, Fist & Ringold conducts a general corporate, commercial and litigation practice. Our emphasis is on providing each of our clients prompt, efficient and quality service in the areas of: state and federal litigation; banking; alternative dispute resolution; appellate; bankruptcy, creditor rights and receiverships; business organizations; criminal defense; education; estate planning, probate and trust administration; health care; labor and employment; mergers and acquisitions; municipal; public finance; real estate; and taxation and employee benefits.